Teachers Bringing Turkeys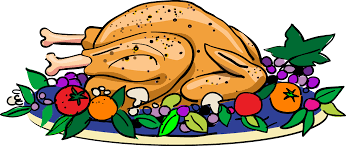 Hang on for a minute...we're trying to find some more stories you might like.
For the Thanksgiving food drive this year, the teachers are bringing turkeys. I think that this is a very good thing to do. It gives families without money to buy these things a chance to have a good Thanksgiving dinner. The teachers are so generous, and I think that everyone should have an equal chance at a good Thanksgiving dinner. I like how the St. Philip Parish organizes this drive each year. They devote so much of their time and energy to getting food to people in need, and that is living out Jesus' mission. I think that if everyone did this, then the world would be a much better place.