DC Universe Review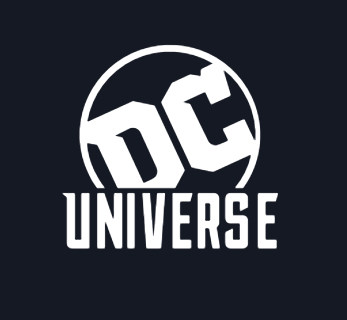 Many DC fans have longed for a great way to read DC comic books and watch DC TV shows and movies, all from the comfort of their couch. Now, we have a great service to do all this: DC Universe. But is it worth it? Read on to find out if you should invest, or not.
WARNING: Some content on this service is for more mature audiences.
THE PRICE
DC Universe costs $7.99 per month, but there is an option to pay one payment of $74.99 for one year. This is actually a great price, judging by the fact that Marvel Unlimited (Marvel's subscription service) costs $9.99 per month.
THE COMICS
DC Universe includes a very diverse selection of comics to read. However, a lot of these comics are just the first few in the series. There aren't that many full comic series. However, some good comic series that have the entire series on DCU are Batman Eternal, Secret Origins, and Batman: The Long Halloween. If you're looking to binge-read entire, specific comic series, the comic store is the place for you. I'm not saying that DCU's comic selection is bad (it's actually pretty awesome!), just that they should include more full series.
THE MOVIES
DCU has one of the largest selection of DC movies I've ever seen in one place. Whether you prefer live-action movies or animated ones, this is the place for you. Some great movies on DCU include all of the Christopher Reeve Superman movies, Batman Ninja, and Justice League: The Flashpoint Paradox, and many more, like The Death of Superman and Batman: Gotham By Gaslight.
THE TV SHOWS
DCU's selection of TV shows is any DC fan's dream! They're not at all like DCU's comics, having loads of full series to watch. Some of my favorites on DCU are Young Justice, Batman: The Animated Series, and The Flash (1990). Some other great series are Teen Titans and Batman Beyond. There is also the immensely popular DCU original show Titans, but watch out for that one, it has a TV-Mature rating.
THE MISCELLANEOUS THINGS
Some other great features of DCU are the news section and giveaways. The news section includes loads of polls, awesome stories, and some great quizzes. There is also a never-ending selection of giveaways. DCU tends to have one or two of these per week. I have never won, but I still have my fingers crossed! However, my favorite thing that doesn't conform to any of the other sections is the DCU shop. IT IS AWESOME!!! The shop is a collector's dream. They sell shirts, sweatshirts, collectible figures, and other random DC themed things, such as water bottles, watches, phone cases, and more. The only problem is that the store is a tad bit expensive.
THE THINGS I WOULD CHANGE
The first change I would make would be to add more full comic series. This would allow many of us DC enthusiasts to spend more time immersed in the comics we love. Next, I would better the app and website. There are some annoying bugs that can glitch you out of the app, but that isn't too bad, and I typically don't pay attention to them. Also, I would add a system in which you can add friends on DCU, and then see what they're reading and watching. I would also add an app for DCU on consoles.
THE PROS AND CONS

Cons –
Some bugs and glitches

Not that many full comic series
Pros –
Awesome diversity in comics, movies, and shows

Great price

Loads of movies and shows

Very user-friendly

Comics, movies, and shows stream and download in great quality
THE VERDICT
I carefully considered every one of the pros and cons before I came to my decision. While there are some annoying things about DCU, they are easily ignorable when compared to the amazing experience that this service offers. This service is still relatively new (having released September 15), and I'm sure that there will be many more great additions and fixes to DCU as it gets older. This is a must-have for any DC fan. Overall, DC Universe is a wonderful and ambitious service that will provide hours on top of hours of non-stop entertainment!
THE FINAL SCORE
9.95 / 10 STARS,  however, I am sure that DCU will get much better in the next few months, and finally reach that 10 / 10 rating!
I'll do an update article as soon as there is a big update or change.
To get a subscription and for more information, please visit the following:
About the Writer
Arthur Camara, Contributor
Arthur Camara is in the 7th grade. He enjoys the Legend of Zelda, Fortnite, and the Flash. He likes writing about pop culture, technology, videogames,...