1st TK Christmas Concert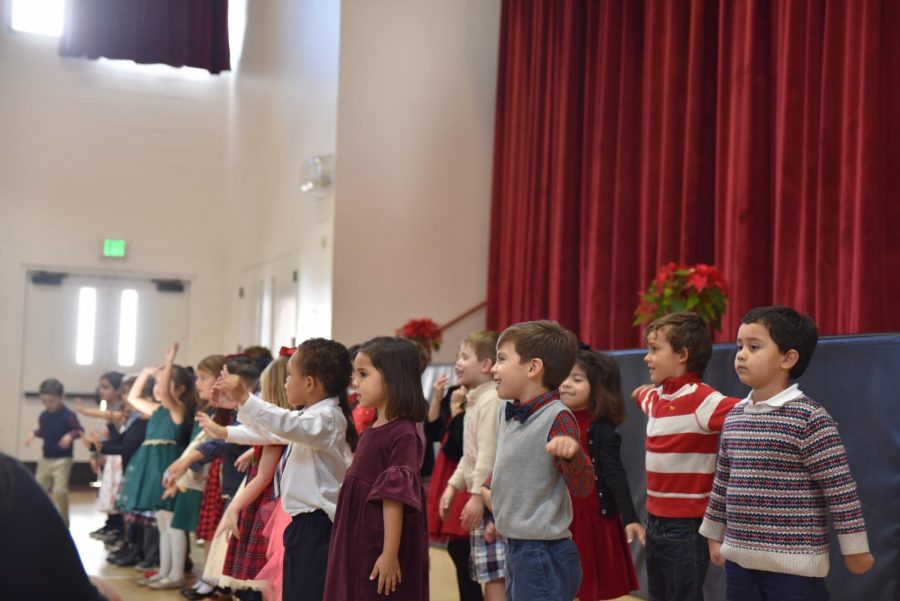 Hey Falcons! Everyone knows about our school-wide Christmas worship service, where every class sings a song. What few people know about is the Christmas concert that TK put on this year! The Christmas concert took place during school, on a Friday morning. I went to go watch it, and found that having the TK Christmas concert was a great idea. All the kids loved it, and their parents were so proud of them. This was also a great way to gently introduce the children to the Christmas worship service that they will be taking part of next year. The children sang 4 songs, Away in a Manger, The Angels Sing a Christmas Song, Jingle Bells, and We Wish You a Merry Christmas. These songs are all merry encounters of Christmas. The teachers made a great choice when she chose these songs for the children to sing, because it seemed as though they had a great time. I thoroughly enjoyed watching the TK kids sing, since they seemed so happy to be there. It is my opinion that from now on, every TK class should sing in a concert, whether it be the big one or their own. 
About the Writer
Alisa Balian, Composer
Alisa is in the 7th grade at St. Philips school. She is 12 years old and turning 13 in November. She loves volleyball and playing with her dog. Alisa likes...