E-Sports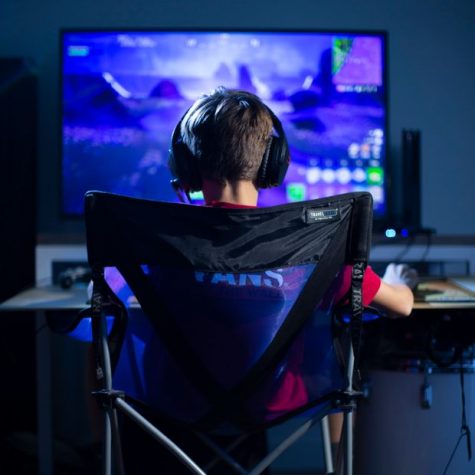 During the COVID-19 pandemic, the St. Philip the Apostle School has not been able to participate in contact sports, so our dedicated Coach Weatherall has worked with the CYO to enter us in a new e-sports league. This league has hosted three, soon-to-be four, tournaments. The league was formed by the CYO to create opportunities for students to compete against other students that attend schools in the LA Archdiocese. This league has given students a chance to play and engage with students from schools as far as Seal Beach and Manhattan Beach, which we normally wouldn't be able to compete with because of the distance. In the league, the games that students were able to compete in were Just Dance, Madden, Fortnite, and Rocket League. So far, there have been 49 students from St. Philip who decided to give the league a shot. I decided to interview some of these students to better understand how the tournaments worked and to get a firsthand look at their experience in participating in the league. 
     Elizabeth Rweymamu, a sixth-grader at St. Philip, participated in the Just Dance tournament this past fall. Elizabeth became the first student from St. Philip the Apostle to make it to the semi-finals! After the final scores were counted, Elizabeth ended up placing third out of all the participants! She says that she would like to let everyone know that the whole experience is very fun, and recommends that everyone should participate if they get a chance.
     Another student, Sofia Ramirez, a seventh-grader, also participated in an e-sports tournament. She and her two partners, Joseph Schmoller and Aiden Valenzuela partook in Fortnite. At school, she usually would have participated in basketball and volleyball. She said it was fun for her to be able to play virtually and still have the sense of competition she had when she played sports during a regular school year. She prepared for the tournament by practicing 30 minutes to an hour a day with her two partners. Overall, she enjoyed playing in the tournament and being able to compete with her friends, both students from St. Philip the Apostle and students from other schools.
     Both of the students I spoke to sounded like they had so much fun in the tournaments. These ladies were glad to have a way to compete with other schools and enjoy themselves with their friends. I am glad that Coach Weatherall and the CYO have found a way that students from all over the LA Archdiocese can come together and compete during this time where nothing is the same as before. Through the e-sports league, students can have some sort of normalcy back in the form of competition through video games.