Get to Know the 2020-2021 Decathlon Team!
Hello Falcons!
         Here are some things you need to know about Academic Decathlon. First, the Decathlon team is made up of two groups, Alternates and Core members. Both are very important members of the team. The Core members are the people who are set to actually compete on the competition day. The Alternates study and prepare, just like the Core members, in case something comes up and a Core member cannot compete. They also help the Core members study by quizzing them and helping them create study materials. Second, there are three tests that the team needs to prepare for; Logic, Individual, and Super Quiz. In the Logic tests there are problems such as ken kens, dropquotes, logic grids, and cryptograms (these are only a few types of problems). Ten people compete in this event. For Logic there is also a Scribe/Captain. There are eight subjects for Individual (Current Events, English, Fine Arts, Literature, Math, Religion, Science, Social Studies). There is one student assigned to compete in each of the subjects. Super Quiz has five categories (Fine Arts, Literature, Religion, Science, and Social Studies). There are two students assigned to each category, with ten students competing in all (the same people as Logic). For Super Quiz there is a Captain who is in charge of putting in the team's answers. 
Now that you know a bit more about the competition, it's time to get to know the SPAS Academic Decathlon team for 2020-2021.
7th Grade
Gianna Casci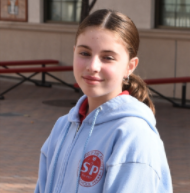 Alternate
Individual: Current Events
Eleanor Cockriel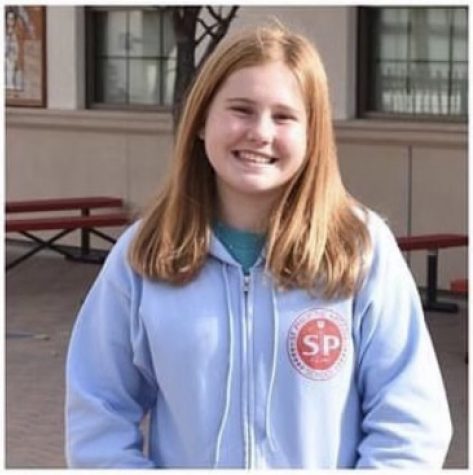 Alternate
Individual: English
"I was an alternate for English! I loved working with my partner, Reagan. I also enjoyed logic practices with Mrs. Giardello." -Eleanor
Carson Kuritani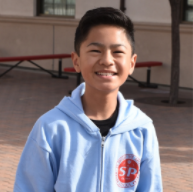 Alternate
Individual & Super Quiz: Science
"This year was my first year on the academic decathlon team. Although it was very different from the past competitions the team was still able to have it occur. Even through zoom I was able to be the alternate for science super quiz and individual. I hope that next year we can have academic decathlon in person. I want to say thank you to Sra. Cross, Ms. Medlin and Mrs. Giardello for coaching us!!" -Carson
Charlotte Kushnierk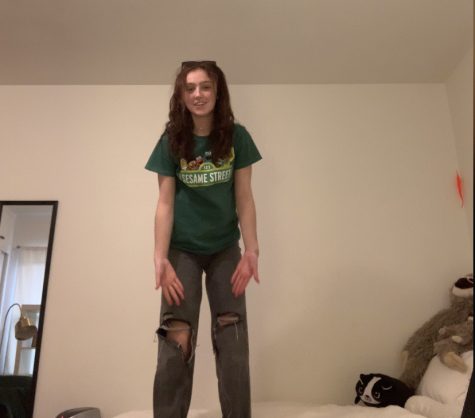 Alternate
Individual & Super Quiz: Fine Arts
"Hey, I'm Charlotte. I'm in 7B and fun fact I don't have a favorite color, cool, I know right. This was my first year in Academic Decathlon. I was an alternate for Fine Arts Individual and SuperQuiz, as well as Logic. My favorite part was probably Logic, specifically, Cryptograms. I look forward to being on the team next year or if not, I wish next year's team good luck!" -Charlotte
Claire Sather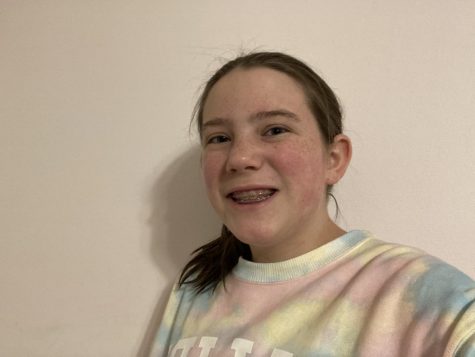 Alternate
Individual & Super Quiz: Literature
"I think my favorite part of participating in decathlon is discovering new things, from an interesting tidbit of information to a fun logic puzzle." -Claire 
Sean Scanlin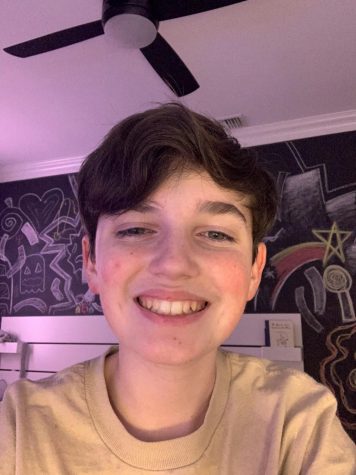 Alternate
Individual & Super Quiz: Literature
"I  loved working with my teammates in decathlon this year and I enjoyed learning about the different subjects that all of us covered. Even though the circumstances were anything but normal we were still able to have a good time." -Sean
Joseph Schimmoller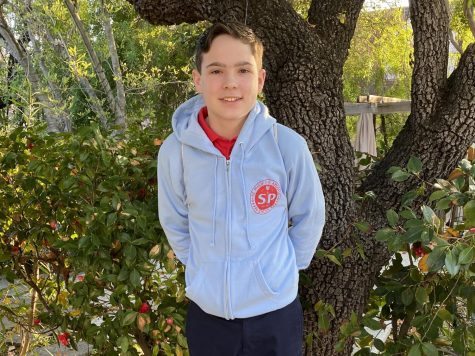 Core
Individual & Super Quiz: Religion
"I'm not going to lie, Academic Decathlon was a lot of work!  Learning to study at a new level for months was challenging, but also rewarding.  It helped me think differently and become a better student.  I enjoyed the time with all the decathletes and coaches and learned a lot from each of them, especially Chris, my awesome Super Quiz partner.  There are 214 grade schools in the Los Angeles Archdiocese and only 108 had teams that participated.  I am grateful SPAS was one of them." -Joseph

Christian Slamat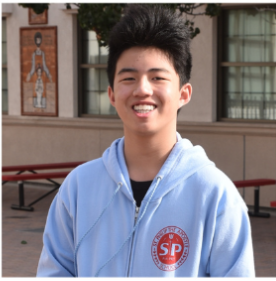 Core
Super Quiz: Literature
"My name is Christian Slamat, and I am in 7B. This is my first year doing Academic Decathlon and I participated in Logic and Super Quiz Literature. Personally, I enjoyed practicing logic problems and studying for Super Quiz." -Christian 
8th Grade 
Reagan Bean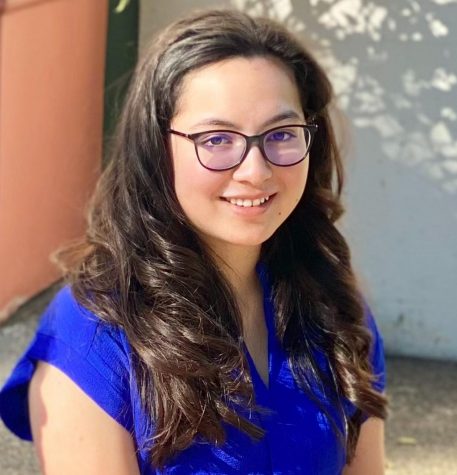 Core
Individual: English
Super Quiz: Fine Arts
"Hello! I'm Reagan, I am in 8th grade, and this was my second year on the Academic Decathlon team. I loved my subjects this year and it was fun learning about the Ashcan Art School and grammar rules. My favorite parts were working with others in Logic and working with my partner, Brennan, in Super Quiz. My alternates, Eleanor (English) and Charlotte (Fine Arts) were fantastic and I really enjoyed studying with them. I wish them and next year's decathlon team lots of luck!" -Reagan
Audrey Beauchamp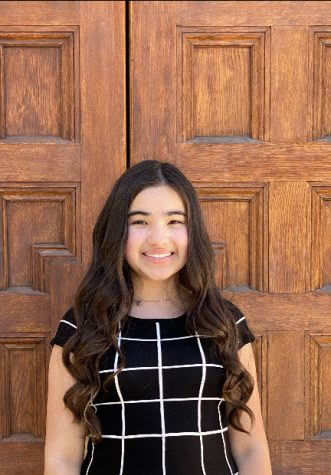 Core
Individual: Literature
Super Quiz: Social Studies
"Hi, I'm Audrey and this is my second year on the Academic Decathlon team. I enjoy working together with my teammates throughout the whole year and learning interesting things about our topics. Even though this year was virtual, we were still able to enjoy this year with the help of our coaches and we ended up performing very well thanks to the hard work of everyone on the team. Because this was my last year, I wish next year's team good luck and I hope they end up having a great time!" -Audrey
Ella Bennett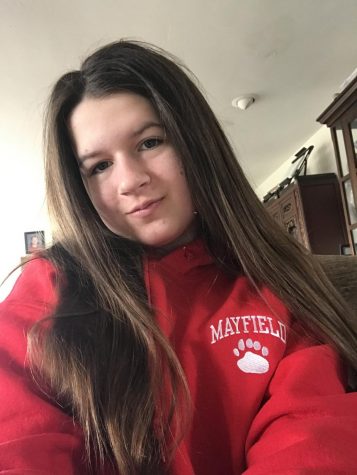 Core
Logic Captain/Scribe
Individual & Super Quiz: Social Studies
"Hi my name is Ella Bennett. I am in 8th grade and this was my second year on the AD team. This year has been so fun working with the team and best of luck to them next year!" -Ella
Rocio Castro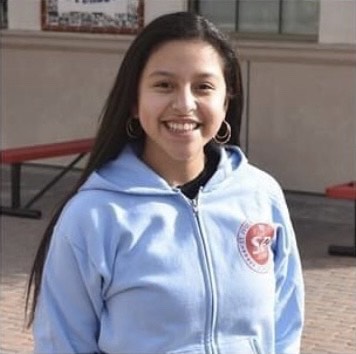 Core
Super Quiz: Science
"I really enjoyed being on academic decathlon this year! My favorite part was working as a team during logic practices and having fun during the super quiz practices! I hope next years team does great!" -Rocio
Grace Kachmarsky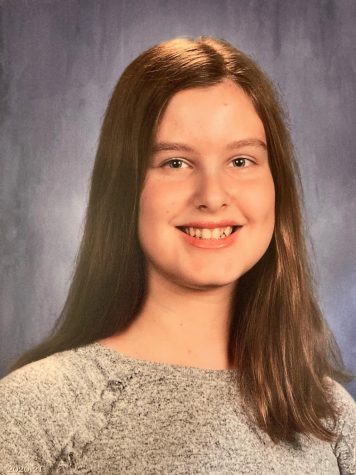 Core
Individual & Super Quiz: Science
"This is my second year in Academic Decathlon, and my favorite part was working together as a team on logic problems and on super quiz. I've had great experiences through Academic Decathlon, and I am grateful for all of them." -Grace
Brennan Lee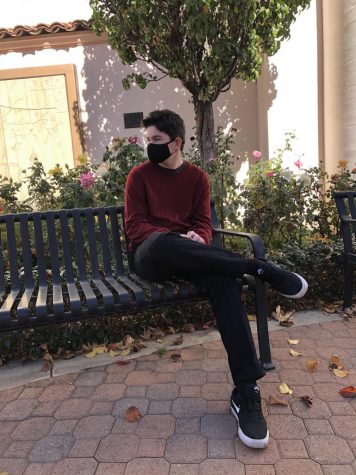 Core
Individual & Super Quiz: Fine Arts
"Hello! This was my first year on academic decathlon and it was a unique experience despite being mostly online. Even though we faced some challenges with this pandemic, it was a fun time to hang out with friends; online or not. I enjoyed the logic portion of the academic decathlon test and the best part was the satisfaction of solving a puzzling problem. I wish all of the upcoming decathletes luck with their studies next year." -Brennan 
Alejandro Leyva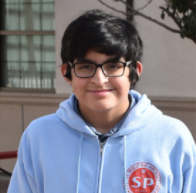 Core
Super Quiz Captain
Individual: Current Events
Super Quiz: Literature
"Hello! I'm Alejandro and this is my second year on the team! This year, I did current events for individual and literature for super quiz. My favorite part was keeping up with the news articles for current events. Good luck to next year's team!!"  –Alejandro
Christopher Stephens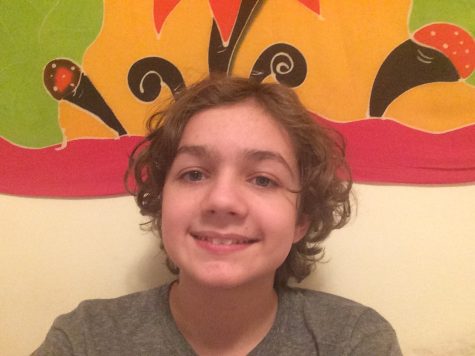 Core
Individual: Math
Super Quiz: Religion
"Hello! I'm Chris, and this year I participated in our school's Academic Decathlon. I was in charge of math, and I managed to win 1st place! I enjoyed collaborating with the team to solve logic puzzles. It was overall a lot of fun and I encourage you to join too!" -Chris
Brandon Yan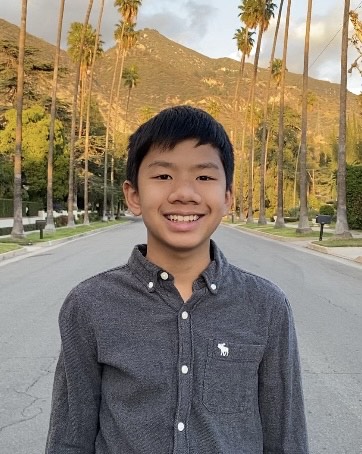 Alternate
Individual & Super Quiz: Social Studies
"I was an alternate for the super quiz and individual social studies categories. To study for that, we had to read a book for each subject. My books were The Boys in the Boat and A Little History of Economics, respectively. Probably my favorite part of Academic Decathlon were the logic practices. I find the puzzles fun and intriguing to solve, and being able to do it with my friends made it even better." -Brandon