Vivian's Goodbye
My name is Vivian Nguyen. What a fantastic time I have had being a part of the St. Philip student body! I have represented our school for almost three years now. Middle school debates, decathlon, spelling bees, math competitions, science fairs, are no more. Enjoying a meal on white lunch benches are no more. Walking to an airy learning commons at recess is no more. How proud I feel to have St. Philips as a huge part of my life, and how sad I am to say goodbye. I can understand every single feeling felt by past graduating 8th graders. I'm going to miss every person in my grade and everything that I have known here.
I am off to great things, adios St. Philips.
View Comments(1)
About the Contributor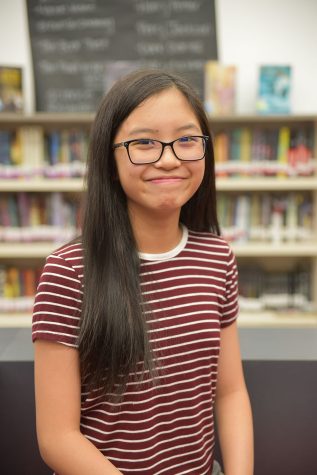 Vivian Nguyen, Contributor
Vivian is a 8th grader this year attending Mr. Weyermuller's 8A class. She has two cats, both of which are featured on Falcon's Flyer (Honey and Onion...