After 8th graders have spent a long year of working hard on their Capstone projects, the end has come. 8th graders spent Wednesday the 23rd and Thursday the 24th presenting their Capstone projects. Most spent the past year researching, meeting with their advisor, and creating their multimedia project. The f...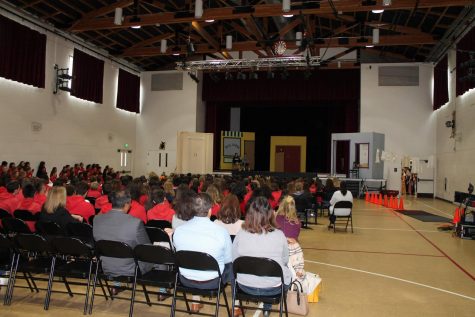 June 4, 2018 • No Comments
The time has come for Student Council elections. Every year, St. Philip has these elections to choose people to be on Student Council. In Student Council, you organize activities...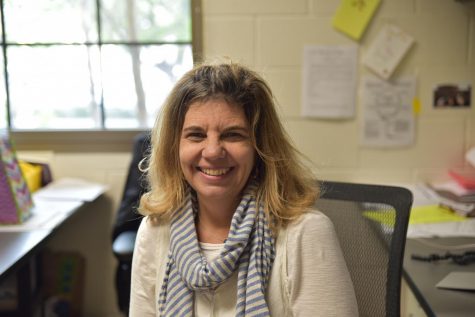 Noelle Chua, Contributor
May 29, 2018 • No Comments
Mrs. Slater is the Teacher of the Month! If you didn't know she is one of the art teachers at St. Philip. She also recently worked on the Art Show in Holy Angel Hall a few...
Teacher of The Month- Mrs. Cresta
Teacher of the Month: Coach Weatherall
Jessie Morales, contributor
June 4, 2018 • No Comments
Camp Fox is a sleep-away summer camp on Catalina Island. I attended Camp Fox for one week this previous summer. Camp Fox is the coolest place. The activities there include rock climbing, tubing, swimming, fishing, kayaking, snorkeling, archery, hiking, paddle boarding, and more! You can do all this and more for the duration of one week with all your friends with no parents around. I personally enjoy tubing the best. The food at Camp Fox is pretty good too. You spend most of your time with your...
Ryan Costa, Contributor
June 4, 2018 • No Comments
My name is Ryan Costa and I have gone to St. Philip's for 9 years kindergarten through 8th grade. This is the only school I have ever gone to so it will be weird going somewhere...
Chloe Gilb, Contributed
June 4, 2018 • No Comments
I have been at St. Philip for three years, and it has truly been great. I have loved all the memories I have created here I will be really sad to say goodbye. This whole 8th-grade...
Lauren Pithey, Contributor
June 4, 2018 • No Comments
My name is Lauren Pithey and I have been apart of St. Philip since Kindergarten-- 9 years! I have so much fun here and I wouldn't trade it for anything. When you are younger,...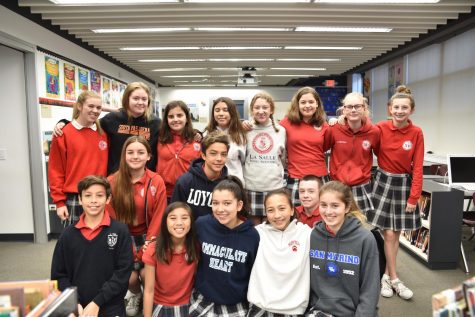 Grace Brewer, Contributor
June 4, 2018 • No Comments
Hello Falcons! This will, unfortunately, be the last article I write for Falcon's Flyer. Although I was only apart of the staff for one year, I learned so many amazing things...
Daniela Salazar, Contributor
June 5, 2018 • No Comments
Well, it has definitely been a journey, to say the least here at St. Philips. 9 years...kinder through 8th grade. That's more than half of the time I've been alive! Let...