8th Grade thoughts on Washington D.C
If you didn't know already St. Philip has created an annual trip that 8th graders can participate in if they want to every year which is the trip with your class to Washington D.C. As an 8th grader I know that I am definitely looking forward to going with my class to Washington D.C. I can probably say this for all the students going but I am pretty sure everyone is really excited about this. This is definitely a big step for eighth graders and will for sure give us an experience that most middle schools do not offer. I decided to ask some of the students questions about washington D.C and how they are feeling about it to see their point of views.
These were the questions I asked each of them:
What are you most excited about for our trip to Washington D.C?

What monument do you want to see the most?

Are more excited or nervous? Why?
Lauren Pithey
Im most excited about spending more time with friends and seeing all of the cool things in Washington.

The White House

I'm Excited because there's nothing to be nervous about  and because I can see things I've never seen before and bond with my classmates
Dominic Paine
To see the monuments of our country

The Washington Monument

I'm excited because I get to have a week of spending quality time with friends
Ryan Garvey
Being with my friends and looking forward to exploring a new city

The White House

I'm Excited because I get to hang out with friends and not worry about my life in Pasadena
David Morales
Given the responsibilities of being on your own

The White House

Excited because I like being away from home once in awhile
As you can tell everyone seems pretty excited about the trip and can't wait. I think everyone is mainly excited to be able to go and experience something new with all of their classmates.
View Comments(1)
About the Contributor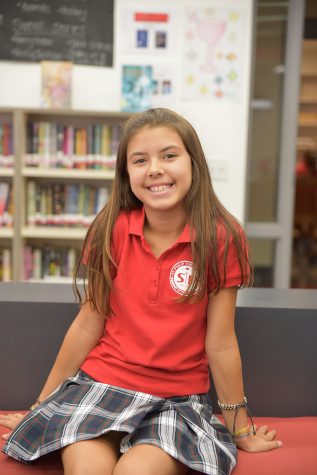 Sasha Kalpakoff, Contributor
Sasha Kalpakoff is 12 years old and in 7th grade at st. Philip the apostle school. She lives in Pasadena, California with her parents and her cat named...