Islands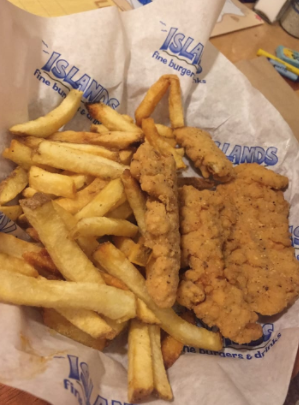 Hang on for a minute...we're trying to find some more stories you might like.
I love restaurants that are casual and just a go to restaurant for any occasion and Islands is one of those restaurants. Islands is a chain restaurant with many locations in Southern California. They offer a variety of foods to please children and adults including cheeseburgers, salads and my personal favorite the tiki tenders. They are very family friendly and offer reasonable prices. Whenever I normally go there I like to order their tiki tenders which are chicken tenders if you didn't know what that was and their delicious fries. The best part about their fries is that they give free refills whenever you want. This place is very popular and if you haven't been there already I think you should definitely give it a try.
More Information:
Locations In Pasadena:
Address: 3533 E Foothill Blvd, Pasadena, CA 91107
Hours: Open 10AM ⋅ Closes 10PM
Located in: Paseo Colorado
Address: 300 E Colorado Blvd #240, Pasadena, CA 91101
Hours: Open 10AM ⋅ Closes 10PM

About the Writer
Sasha Kalpakoff, Contributor
Sasha Kalpakoff is 12 years old and in 7th grade at st. Philip the apostle school. She lives in Pasadena, California with her parents and her cat named...