Beignets
Have you ever wondered, "What are the little things that the princess Tiana makes in the movie The Princess in the Frog?" These are called beignets. Beignets are a French pastry that is very popular in New Orleans. These pastries originated in France. I was very interested in making them after watching the movie The Princess and the Frog. There are many ways to make beignets but the most simple and most popular recipe is the one that I made. Here is what you need to do to make this delicious treat.
What you will need:
2 ¾ cups of flour
⅓ cup of sugar
2 tsp. Baking Powder
½ tsp. Salt
1 cup buttermilk
1 egg, beaten
½ tsp. Vanilla
Vegetable or canola oil for frying
Opt: Honey for a topping
Powdered sugar for dusting
Instructions:
Combine all dry ingredients (flour, baking powder, salt, and sugar)  together in one bowl. In another bowl combine all wet ingredients (buttermilk, egg, vanilla). Stir in the dry ingredients slowly into the wet ingredients. Once you get a dough, dust a surface with flour. Roll out the dough. Cut out the dough into squares. Get a pot and fill it with oil. Put in 2 to 3 beignets at a time so you can keep track of the beignets. Fry one side of the beignets for 2 to 3 minutes. Flip the beignets to the other side after. Once all the beignets have been fried pat the oil off of the beignets. Dust some powdered sugar onto the beignets. Enjoy your delicious beignets falcons!
Leave a Comment
About the Contributor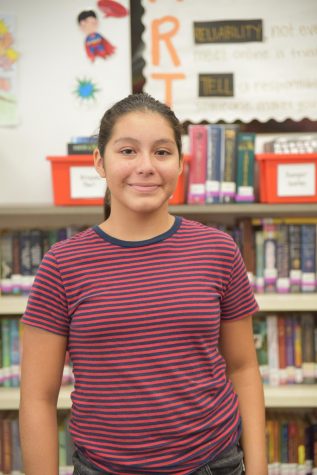 Sophia Islas, Contributor
Sophia Islas is in 8th grade. She is a competitive swimmer. Sophia has been doing Speech and Debate for 4 years. She enjoy's hanging out with friends,...