Top Ten Favorite Jr. High Snacks
Do you ever get tired of your snacks? Well, I have the top ten most popular snacks from Jr. High. I interviewed a few students from 6th, 7th, and 8th grades to see what they like. Number 10 on the list is fruit. Our Jr. High students like to eat cold refreshing fruit on hot days especially, in California. The next snack is popcorn. Chloe in 8th grade likes the brand SkinnyPop. SkinnyPop has many different kinds of flavors, like white cheddar and jalapeno. Next snack on the list is pretzels. You can get pretzels from almost every supermarket. The 7th snack is Goldfish. Goldfish has many varieties of flavors and they can be sweet or salty. The next snack chips. Chips are a classic and easy snack to pack on the go. Number 6 isn't really a snack but 8th grade loves them and they are Capri Suns. Capri Suns are juice pouches that are fruit flavored. The next snack is Oreos. Oreos are chocolate and vanilla flavored cookies that are common in ice cream. Number 4 is gummies. Our 7th graders love gummies and they like the brand Welch's Fruit Snacks. Number 3 on the list is Little Bites which are mini muffins. Little Bites come in a small bag and there are different flavors to choose from including chocolate chip. Our 2nd snack on the list is Chex Mix. Chex Mix is a mixture of wheat thins, mini bread pieces, and pretzels. These also come in different flavors and are very popular in vending machines. The number 1 snack on our list is… Takis. Takis are a spicy rolled corn chip and they taste like Doritos but spicier. Drew Miller loves Takis and he has them in his lunch almost every day. I hope you enjoyed this list of Jr. High's top ten favorite snacks and I hope you try these snacks at least once if you haven't already.
Leave a Comment
About the Contributor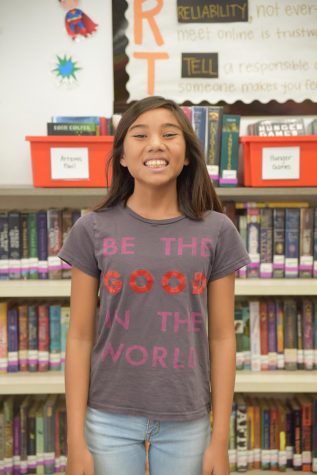 Noelle Chua, Contributor
Noelle Chua has been a student at St. Philip the Apostle School for 9 years and is currently a member in Student Council. She likes writing about sports,...