Meet The Teacher Day
Last Wednesday, August 23 was Meet The Teacher Day. This day was a very exciting day for St. Phillip students because it was the day we got to meet our new teachers and see our new classrooms. On this day parents and students are allowed to enjoy treats while their parents can drink coffee and show their new classrooms to their parents and introduce themselves to their teachers. For all St. Philip's students it is very important to go to meet the teacher day to get to experience their new grade. This day is especially important for the incoming kindergartners and the new 6th-grade class.  The incoming kindergartners get a chance to meet fellow students and adjust to St. Philip's while others can just get a feel for their new classrooms. The 6th grades get to experience how their first year in junior high is going to be.  Meet The teacher day overall was a success this year and I hope that most of you all got to attend.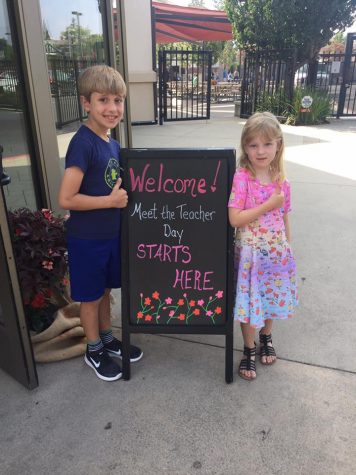 About the Contributor
Sasha Kalpakoff, Contributor
Sasha Kalpakoff is 12 years old and in 7th grade at st. Philip the apostle school. She lives in Pasadena, California with her parents and her cat named...