Boy Falls Over Railing At Niagara Falls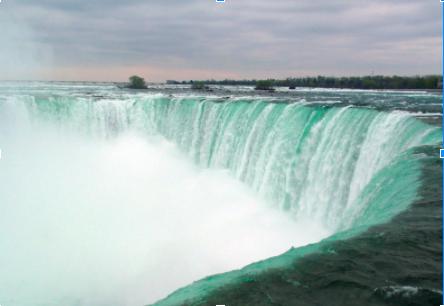 Hang on for a minute...we're trying to find some more stories you might like.
On October 17 something terrible happened that just makes us want to be more aware of our surroundings at all times. A 10-year-old boy was injured when he fell over the railing at Niagara Falls. This had to have happened a little before 4:30 p.m because the police arrived at the scene around that time. The authorities have said that the boy was sitting on the railing because his family wanted to take a picture of him on the Canadian side of the falls. They say he lost his balance and fell backward falling 100 feet. This caused an injury to his head, and paramedics were able to stabilize the boy on the scene and transport him to the nearby hospital which was McMaster Children's hospital in Hamilton, Ontario. His condition was originally considered life-threatening but now is somewhat stable.

About the Writer
Sasha Kalpakoff, Contributor
Sasha Kalpakoff is 12 years old and in 7th grade at st. Philip the apostle school. She lives in Pasadena, California with her parents and her cat named...