Jurassic World-The Ride
One of the most famous and loved rides at Universal Studios Hollywood is now extinct. Jurassic Park- The Ride has been a favorite of many people for many years now. Universal Studios Hollywood Jurassic Park- The Ride is now going to be Jurassic World-The Ride. With the newest movie "Jurassic World the Fallen Kingdom" and many other new movies Universal thought that the ride needed a change. Jurassic Park-The Ride has been entertaining guests since 1993. The new ride is said to be improved with new technology. The ride is being engineered by a group of paleontologists, aerospace engineers, and scientist. The ride is also being built with the new principles of mechanics, hydraulic physics, and robotics. This includes a big improvement of the dinosaurs and new state-of-the-art technology. This new technology will bring a lot more detail into the ride. The ride will include five-foot story dinosaurs. The dinosaurs that are being featured are Stegosaurus, Dilophosaurus, Parasaurolophus, Velociraptors, and the T-Rex. Universal Studios Hollywood said that they will reveal more information about this ride as time goes on. Jurassic World- The Ride will be opening in 2019.
Leave a Comment
About the Contributor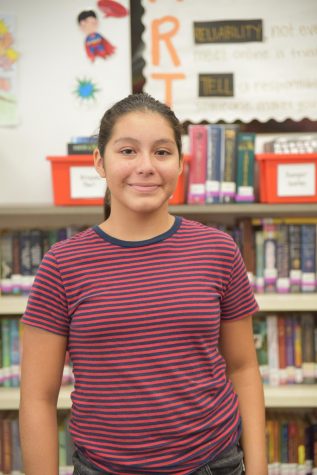 Sophia Islas, Contributor
Sophia Islas is in 8th grade. She is a competitive swimmer. Sophia has been doing Speech and Debate for 4 years. She enjoy's hanging out with friends,...