Fall Fest Preview
Our favorite night all of fall for the school is coming pretty soon and it's the Fall Fest. I interviewed the person running it all Kimberly Crowley and this is what she said about what will be there and what we will see there. There will be new games such as a maze, an obstacle course, ski ball, bungee run, a cake walk, karaoke, a photo booth, and a slide. Unfortunately there will be no haunted house or laser tag and if you're wondering there will still be no video game truck. Apparently at the American food booth and the snack booth will have a specialty that we will find out about and I'm very excited for. She says she doesn't know what that specialty is yet. If you want to play bingo for a while then the grand prizes are a PlayStation 4 with Spider-Man one of the new PlayStation exclusive games that came out this year. There are also other prizes like an electric scooter, Disneyland passes, and tickets to the rose parade that will be here next January 1, 2019. Kids, make sure to tell your parents that there is going to be new craft beers at the oasis this year. For music there will be Mrs. Simone's husband's band the Smokin' Cobras and DJ Lionel Mabasa. Finally, there will be silly string and confetti eggs this year so make sure to annoy people and you know who you are (but I don't) there will be the Fall Fest king and queen. Hope you have a great time this Fall Fest!
Leave a Comment
About the Contributor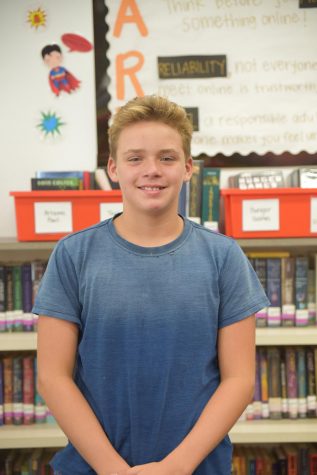 Will Crowley, Contributor
Will Crowley is in seventh grade. He plays sports such as swimming, football, and basketball. He enjoys writing about sports, video games, and movies. ...