Peace builder of the Week: Tommy MacFarland
This week's peacebuilder of the week is Tommy Macfarland. He is in 2B. Tommy got the peacebuilder shirt for stacking chairs and helping pick up in art. This is Tommy's third time getting a peacebuilder shirt. I asked him what he thinks it means to be a peacebuilder and how others could get a peacebuilder shirt? He said, "being a peacebuilder is helping others out" and he said, "to be a peacebuilder help others by helping with homework, and be able to help others when they need it". Tommy is a very kind person and I am not surprised this is his third peacebuilder shirt.
Leave a Comment
About the Contributor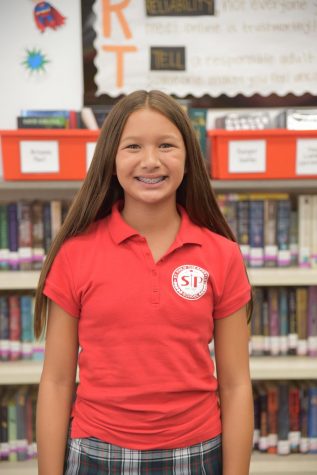 Nicole Smith, Contributor
Nicole's a 7th grader that enjoys baking and playing soccer.