2019 NBA Playoffs

The NBA playoffs are going on right now and at publication time, the teams that are still in the playoffs are the Portland Trail Blazers, Golden State Warriors, Milwaukee Bucks, and the Toronto Raptors. The Trail Blazers are playing the Golden State Warriors right now and their series has not started yet. I want the Trail Blazers to win because I want Damian Lillard to really succeed and play well this playoffs series mainly because he and the Trail Blazers stopped the Oklahoma City Thunder from even beating them twice, and they played very well and efficient as the underdogs against the Denver Nuggets. Next, in the Eastern Conference, I want to see the Bucks beat the Raptors, (sorry Raptors), so in the NBA Finals, it will be the Portland Trail Blazers and the Milwaukee Bucks. Fortunately for the Trail Blazers, one of the Warriors best players, Kevin Durant is injured so he will not be playing but the Warriors still have other very talented players such as Stephen Curry, Klay Thompson, and Draymond Green. So far the playoffs this year have been very exciting and they will get more exciting the more the games come. I will be watching most of the games and I hope to see what I want to see in the playoffs.
Leave a Comment
About the Contributor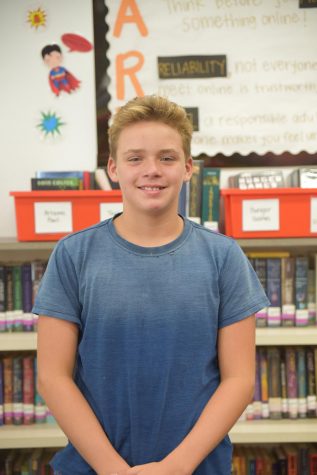 Will Crowley, Contributor
Will Crowley is in seventh grade. He plays sports such as swimming, football, and basketball. He enjoys writing about sports, video games, and movies. ...