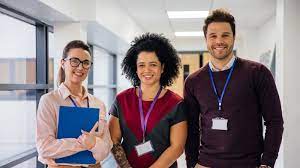 What do Teachers like to Do?
A common belief is that teachers, after leaving school, go home and do absolutely nothing, before going to sleep.
However, this misconception is not really accurate.
As the list below indicates, teachers are actual people who DO live actual lives outside of school:
Mrs. Ramos likes to watch T.V., arts and crafts, and board games.

Mrs. Almquist  likes to spend time with family.

Mrs. Khalaf likes to read, watch television, and to go to museums.

Mrs. Gonzalez enjoys reading and gardening

Mrs. De Roulhac enjoys going to the beach

Mrs. Garnett enjoys spending time with friends, singing, and traveling.

Mrs. Coronado likes to read, walk her dogs and play games on her phone.

Mrs. Perez likes to bake.

Mrs Childress likes to play soccer, hang out with family, and do arts and crafts.

Mrs. O'Toole enjoys running.

Mrs. Simone enjoys spending time with friends, reading, dancing, and exercising.

Mrs. Bello enjoys cooking.

Mrs. Hedgpeth likes to garden and spend time with her husband.

Mrs. Morales likes to bake, do crafts, read, and garden. 

Ms. Hawkins likes to run.

Mrs. Behr enjoys spending time with friends and going to baseball games.

Sra. Cross enjoys spending time with her dog and reading.

Mr. Williams enjoys watching sports.

Mr. W likes to play video games and hang out with friends.