Pet of the week: Princess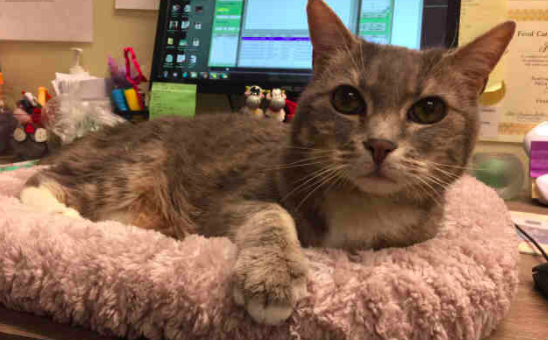 Hang on for a minute...we're trying to find some more stories you might like.
This week's pet of the week is Princess the cat. Princess seems like a very sweet and loving cat. She is 18 years old and is grey and white. She is a female and has already been previously spayed. She is a medium size and is ready for adoption. Also because she is an older cat that means that she would be a lot calmer and easier to handle. She is currently at a foster home and is looking for a forever home and a loving family. If you are looking to adopt a cat Princess is a great option. For more information on princess or if you are looking to adopt her you can contact [email protected] or you can call the Pasadena Humane Society (626-792-7151) and ask for the ID number of A362231. Princess is looking for a loving home and a great family to adopt her.

About the Writer
Sasha Kalpakoff, Contributor
Sasha Kalpakoff is 12 years old and in 7th grade at st. Philip the apostle school. She lives in Pasadena, California with her parents and her cat named...