What is the Peacebuilders Pledge?
The Peacebuilders Pledge is a promise that students and teachers at St. Philip say every morning to promise that they will be kind and helpful. The peacebuilders pledge is this: "I'm a Peacebuilder, I pledge to give up put downs, to seek wise people as advisors and friends, to notice the hurts I've caused and make amends, to right wrongs, to help others. I will build peace at home, at school, and in my community each day." St. Philip students and teachers  recite the pledge every Monday at assembly and every morning during morning school announcements. Every week, if the teachers notice something nice or helpful that a student does, they'll award them at Monday assembly with a Peacebuilders Preferral for their actions. and the student receives a shirt that they can wear on Wednesdays or on P.E days, if the student is in middle school. For example, if a student helps Miss Denise pick up the balls and equipment after recess or lunch, she might write the student a Peacebuilder Preferral.  Now that you know what the Peacebuilders Pledge is and how to get a shirt, I hope I see everyone who reads this article get one before the end of the school year.
Leave a Comment
About the Contributor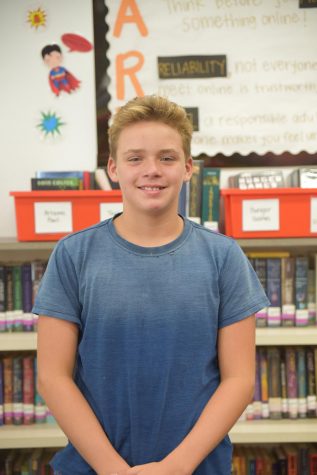 Will Crowley, Contributor
Will Crowley is in seventh grade. He plays sports such as swimming, football, and basketball. He enjoys writing about sports, video games, and movies. ...