Teacher of the Month : Ms. Perez
This months teacher of the month is Ms.Perez! Ms.Perez is the third-grade teacher. Ms.Perez has worked at St.Philips for 5 years. Her birthday is on December 24th. Even when Ms.Perez was a kid she knew that she wanted to be a teacher. Ms.Perez loves to teach math and social studies to her third-grade students. Ms.Perez told me that the best part about teaching kids is seeing the kids excited to learn! Ms. Perez decided to work at St. Philip because she wanted to be part of the community at St. Philip. Before coming to St. Philip she worked as a first-grade teacher for 12 years at St. Ignatius. Ms. Perez went to PCC, Cal State LA, and LMU. Ms. Perez's favorite book to read is Island of the Blue Dolphins.
Ms. Perez has done a great job of being the 3A teacher here at St.Philip. We have been so lucky to have Ms. Perez here at St. Philip! We are all grateful to have Ms. Perez working at St. Philip for 5 years. We look forward to many more years with Ms. Perez as part of the St. Philip staff!
View Comments (5)
About the Writer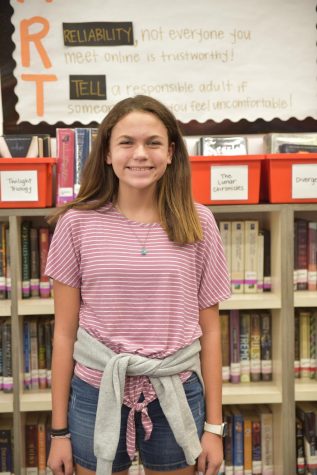 Nicole Colton, Contributor
Nicole is in 7th grader at St Philips school. Nicole is a very cool person the likes to play volleyball and likes to watch TV. Nicole likes to read fantasy...