4th and 5th Grade Christmas Eve Mass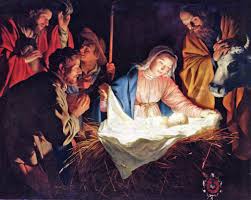 The traditional 4th and 5th grade Christmas Eve mass is coming up soon. The 4th and 5th graders lead the mass by reading the readings, doing the petitions, and singing some of the songs. There will be to be 2 different masses. One at 4:00 for the 4th and 5th graders and one at 5:00 for the kids in high school who will receive their Confirmation in May. Right now I'm probably going to go to the 4th and 5th-grade mass but later when I'm in high school I would probably rather go to the Confirmation mass. I always preferred the Christmas Eve mass because I don't want mass to last a lot of time on a day about family and Jesus and I don't want mass to go on for a while. I participated in the Christmas Eve mass when I was in 4th and 5th grade and I liked it. I always liked doing the bells and how the mass started with them. Also, since it's a family mass they normally try to make the mass move pretty quickly because there are little kids in there and they're eager to get home. There's a new person planning the mass because the old person planning out the mass can't do it anymore. I'm excited to see what the new instructor is going to do with the mass this year is going to do this year and I'm also excited for the mass because I want to celebrate Jesus's birth with everyone else around me, hope everyone goes.
View Comments (1)
About the Contributor
Will Crowley, Contributor
Will Crowley is in seventh grade. He plays sports such as swimming, football, and basketball. He enjoys writing about sports, video games, and movies. ...