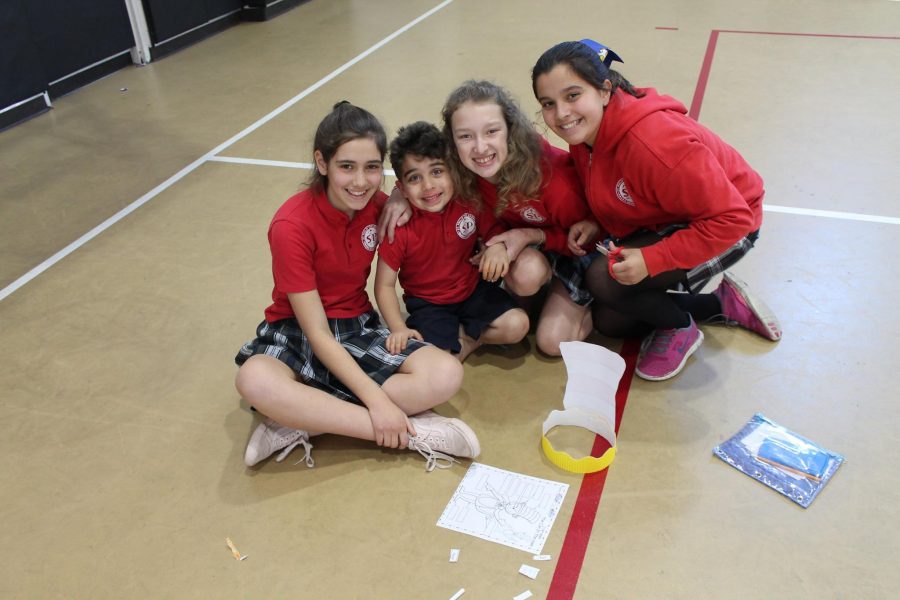 On Thursday March 2, St. Philip's celebrated Dr. Seuss Day! Each year on this special day, Ms. O'Toole the Jr. High Language Arts teacher, likes to celebrate this day by letting Jr. High students bring their favorite Dr. Seuss book to school and read it to their partner, a student in grades K-5. ...
Katie Yan, Contributor
Two weeks ago, the 2nd grade class went to Caltech to watch the play "Skippyjon Jones: Snow What" in the Beckman Auditorium. "Skippyjon Jones: Snow What" is similar to the fairytale "Snow White". In the story a princess is frozen by a witch, after eating an apple the witch cursed. Skippyjon Jones saves the day by kissing the frozen ice. This was a new field trip for 2nd grade. The 2nd grade teachers did this field trip because it tied into their Language Arts curriculum. They wanted their...
March 21 • No Comments
View All »
The Oscars recently took place amidst one of the problematic industries of the United States - the film industry. The movie making industry has been accused of being racially ex...
March 14 • No Comments
View All »
Heather Dopke and Alexander Balian
A few weeks ago was Ash Wednesday. This year Ash Wednesday was on Wednesday, March 1st. Ash Wednesday is a service where people go to church to have...
March 14 • No Comments
View All »
Georgio Maroun, Contributor
Well, as expected, this NBA All-Star Weekend was a terrific one. On a Friday night, the NBA All-Star Celebrity Game took place with a final score of East, 88, and West 59, including the MVP, professional NBA impersonator, Brandon Armstrong. Later that n...
February 28 • No Comments
View All »
Madeline Napierala, Contributer
Dancing With The Stars: What pros are coming back? Dancing With The Stars is premiering on March 20 the 2017 so it's so close to airing. They just announced what pro dancers are coming back to the show. Sadly Derek Hough will not be returning for this season on Dancing With The Stars. But Val Merchosvy who won the mirror ball last year with Laurie Hernandez. Also the new couple Maks and Peta are returning to Dancing With The Stars. That's all we know right now but ...
March 7 • No Comments
Recent Pop Culture Stories
View All »
Hailey Hernandez, Contributor
On Saturday March 4, there was a track meet at Shure High School in Montebello. Students from grades 3-8 participated from a variety of schools: St. Philip, St. Elizabeth, St. Ritas, and St. Thomas More. There were five different events that took place during the meet. The one hundred meter (a fourth of the track), the four hundred meter (one lap around the track), the eight hundred meter (two laps around the track), the twelve hundred meter (three laps around the track), long jump, shot put (th...
March 14 • No Comments
View All »
Alex Udrys, Contributor
  Many of us enjoy riding our bikes, but pedaling up a steep incline makes it hard work and can cause some people to avoid riding.  Everyone (especially those mentio...
March 21 • No Comments
View All »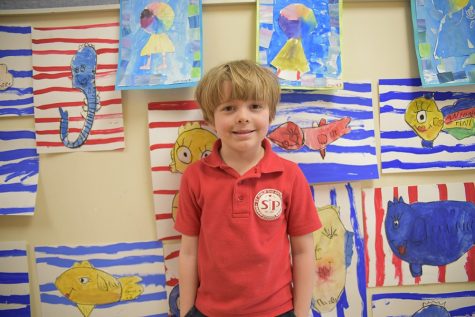 Sasha Kalpakoff, Contributers
This weeks peacebuilder of the week  is Johnny Javelera! Johnny is in KB and already is becoming a great peacebuilder. He is a great example of what being a good peacebuild...
March 7 • 1 Comment
View All »