Nation of the Week – The Vatican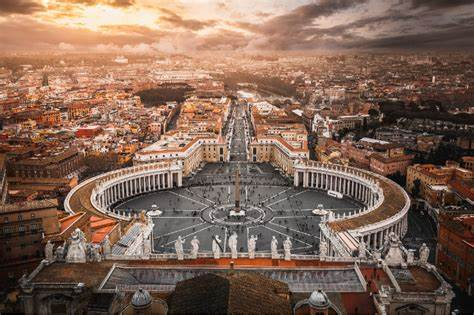 One of the world's most famous city-states is also home to the most famous bishop, the Pope.
Vatican City, the smallest country in the world, is separated from Italy by a surrounding wall.
It also happens to be one of the few countries that is entirely landlocked by only one other country.
In terms of population, the city-state has approximately 600 people, making it only slightly larger than St. Philip the Apostle School.
The Vatican's official currency is the Euro, and its economy relies primarily on tourism.
When in Rome, visiting Vatican City should be on everyone's itinerary!
Leave a Comment