Din Tai Fung-Restaurant Review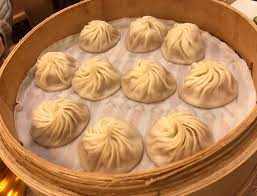 Hang on for a minute...we're trying to find some more stories you might like.
Over the weekend my family and I went to Din Tai Fung in the Westfield Mall, and it was very crowded! If you want a table definitely arrive earlier than you plan to eat because the place gets packed! You may be thinking to get a reservation, but I hate to be the one that says there are no reservations. Although, Din Tai Fung had amazing service and a great location so that while you're waiting for a table, you could just go shopping or look around. If possible, try learning how to use chopsticks, but if you can't that's cool too and you can just ask for a fork.
The wait was all-around worth it because the food and service were amazing! Some food I would recommend are all the dumplings, green beans, and the fried rice. If you have a lot of allergies Din Tai Fung might not be the best place to go, so just be cautious and look at the menu beforehand. As for the dessert, all of my family enjoyed dessert except for me, but I'm pretty picky about desserts so I would recommend trying them. Overall, I would rate Din Tai Fung a 10/10 and you need to go there!

About the Writer
Madeleine Schnieders, Contributor
Madeleine is a creative 7th grader at St. Philips that's a great procrastinator. She participates in track, basketball, speech and debate, and falcons...