Teacher of the Month: Mrs. Morales
The Teacher of the Month is Mrs. Morales. Mrs. Morales is the 6th-grade homeroom teacher and she teaches math. A little background about Mrs. Morales is that she had a son that just graduated last year named David Morales. She has four sons that go to Loyola High School and the all play water polo. What she likes most about teaching at St. Philip is seeing all the students smile. She likes to run, play sports, and be active. Before she was the math teacher at St. Philip, she was one of the substitute teachers. She says she plans to teach at St. Philip as long as she can. This is currently her second year being a math teacher at St. Philip. She loves to make students happy and make math fun!
Leave a Comment
About the Contributor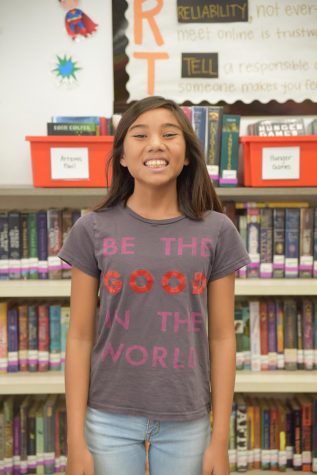 Noelle Chua, Contributor
Noelle Chua has been a student at St. Philip the Apostle School for 9 years and is currently a member in Student Council. She likes writing about sports,...