Anthony Davis Free Agency
The time has come for one of the best players in basketball to become a free agent. That player is the star center on the New Orleans Pelicans, Anthony Davis. There are a couple of teams that Anthony can go to like the Los Angeles Lakers, the Los Angeles Clippers, the Milwaukee Bucks, the New York Knicks, and the Philadelphia 76ers. The team that I want him to go to though is the Los Angeles Lakers. With Lebron at Small Forward and Anthony Davis at Center, they can be a very dangerous playoff contender. But there are still 6 other teams that can get him. Now, the best team in the Eastern Conference will have a shot of getting Anthony Davis, the Milwaukee Bucks. With Giannis Antetokounmpo and Anthony Davis, the Bucks will be great. They will probably trade Khris Middleton and Brook Lopez for him which isn't a problem because both of them will be off the bench players for Giannis Antetokounmpo and Anthony Davis. Now the Los Angeles Clippers might get Anthony. I don't want the Clippers to get him considering their rivalry. Then the Knicks might get him because they traded two of their best players. The Knicks with Anthony will be a very good team in the future. Finally, the Philadelphia 76ers might get him. With Ben Simmons, Joel Embiid, and Anthony Davis, they'll be a great team. Well, those are all the teams Anthony can go to, comment which team you want him to go to!
Leave a Comment
About the Contributor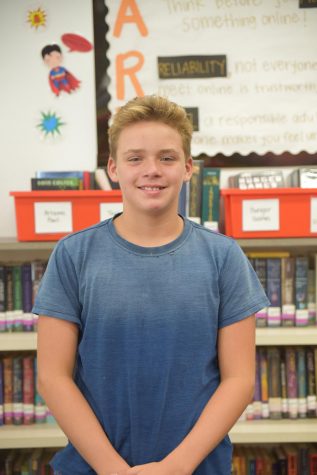 Will Crowley, Contributor
Will Crowley is in seventh grade. He plays sports such as swimming, football, and basketball. He enjoys writing about sports, video games, and movies. ...