Boy's School Volleyball Starting
Another season of Boys School Volleyball is starting on March 12, 2019. The first 2 days are a hit around so you gain your skills back or learn how to play the sport. Today, I went to the hit around. This is the first year I am playing volleyball so I learned the right way to hit the ball and some of the positions. Coach Melissa separated the kids into returning player (kids who played last year) and new kids like me. In my new kids group we had Patrick Maroun, Lio Maige, Brandon Wu, Dominic Campagna, Brennan Lee, Anthony Ramirez, Liam Alfaro, Joe Campagna, Carson Kidd, Jason Alietti, Aidan Scanlin, Christian Kim. We learned how to hit the ball the correct way and we practiced that. We got into circles and hit the ball back and forth to each other. I was with Joe Campagna, Carson Kidd, Jason Alietti, Aidan Scanlin, and Christian Kim and I thought we did well. Finally we did king of the court. If you don't know what that is you get into groups of three and whoever wins is the king of the court and tries to beat the rest of the groups. I was with Arthur Camara, and Ethan Romo for that. We almost beat a couple of the groups. Next, week Coach Melissa is making the teams (JV or Varsity). Some seventh graders will be on varsity. Sixth and Seventh graders will be on JV together and will play other schools just like any other sports seasons. Well, I'm excited to see what happens this year and I hope to do well, and special thanks to Natalie Mierra and Noelle Chua for helping us out.
Leave a Comment
About the Contributor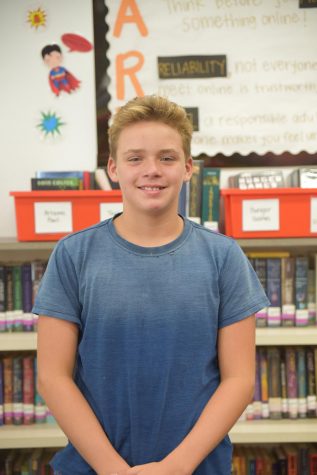 Will Crowley, Contributor
Will Crowley is in seventh grade. He plays sports such as swimming, football, and basketball. He enjoys writing about sports, video games, and movies. ...