Nancy Reagan
On March 6, 2016, America faced the tragic loss of former First Lady of the United States, Nancy Reagan. Nancy Reagan led a life in the glamorous world of being a Hollywood actress in the 1940's through the 1950's. She eventually met her husband, Ronald Reagan who was apart of the movie industry at the time and got married three years later. Eventually Nancy became the First Lady of the United States when Ronald won the election in 1980 and again in 1984. Not only was Nancy well known because of being the First Lady, but she also founded a program called "Just Say No" concerning drug awareness. She also became Ronald's personal protection after an attempt to assassinate him and became his advisor as well. When Ronald died in 2004, Nancy became an outspoken public advocate for stem-cell research. Nancy Reagan died in Los Angeles, California on March 6, 2016 at the age of 94. She lived a long and memorable life and is now resting peacefully at the Reagan Presidential Library with her husband. As a nation, we will miss Nancy Reagan a great deal and will forever remember her contributions to our country.
Leave a Comment
About the Contributor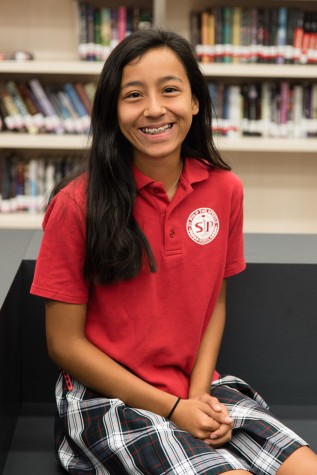 Paloma Torres, Contributor
Paloma Torres is currently in the 8th grade.  She takes part in sports such as track and field, volleyball, and basketball in the school.  Paloma also...