Grandparents and Special Friends Day
Last Friday on the 10th, we had Grandparents and Special Friends Day from 8:00 am to 11:00 am. Every year at St. Philip we invite our grandparents and special friends to celebrate the crowning of Mary. First, we had our May crowning ceremony in the church. During the ceremony, the eighth graders partner up and walk down the aisle to give a rose to Mary. In the middle of the year, all of the eighth graders wrote three paragraphs comparing Mary to someone they know. The person who has the best essay gets to read it at May crowning. Cecilia Kvochak and Zachary Bowls read their Mary Essays at the ceremony. Zachary's essay was about how his grandma had characteristics like Mary. Cecilia's essay was about her great grandmother and how her actions were like Mary. We gave a final blessing to all the grandparents and special friends and headed towards the school to do activities. Each student took their guest to their classroom to do fun activities with them. For example, eighth grade wrote poems and colored bookmarks. Throughout the day the bake sale was open and they had many desserts like brownies and cinnamon rolls. After all of the activities, everyone was welcome to visit the art show in Holy Angel Hall. I interviewed Lola Karadizian and she says she will miss this day and she liked how the art show turned out this year. We hope to see you visit next year!
Leave a Comment
About the Contributor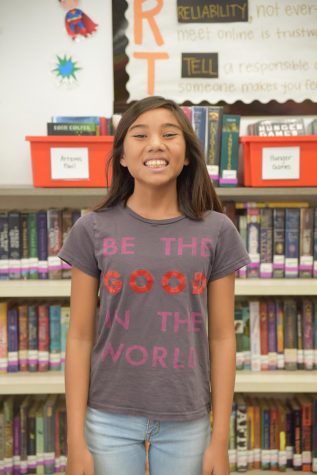 Noelle Chua, Contributor
Noelle Chua has been a student at St. Philip the Apostle School for 9 years and is currently a member in Student Council. She likes writing about sports,...