The Top 5 Most-read Books of 2022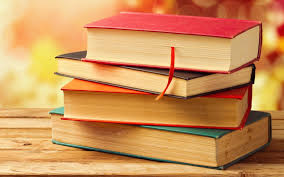 Top 5 Most-Read Books of 2022
With the start of the new year, more and more books are being read. Since the pandemic started, book sales have soared. Despite bookstores being closed for most of 2020-2022, more than 300 million books have been sold online during the pandemic and printed worldwide in those few years.
In 2022, five books became major bestsellers: It Ends with Us, The Seven Husbands of Evelyn Hugo, Heartstopper, The Love Hypothesis, and Where the Crawdads Sing.  These five were the most popular books of the year, according to Good Reads. 
The following is a brief summary of each book:
It Ends with Us 
It Ends with Us is a romance novel written by Colleen Hoover about her signature character, Lily Bloom. Growing up with a traumatized past, Lily found it hard to find love in her life. When her young love left her for Boston, she thought she would never find him again. When Lily moves to Boston, she meets Ryle, the new love of her life, and starts anew. To decide between her old and new lovers will take courage and the decision between happiness and so-called love.
The Seven Husbands of Evelyn Hugo
The Seven Husbands of Evelyn Hugo is a historical fiction novel published in 2017 by Taylor Jenkins Reid. Evelyn Hugo is an aging, famous, Hollywood star who is ready to reveal the tale of her exclusive and glamorous life. After Evelyn chooses Monique Grant for the job of writing her biography, Monique listens patiently as Evelyn's life unfolds in mysterious ways. While writing her story, Monique starts to grow close to Evelyn Hugo and sees her life in a different light. But as Evelyn's story continues, Monique realizes that their lives are intertwined more than once. 
Heartstopper
Heartstopper is a graphic novel in a 4 part series turned into a Netflix Original TV Show written by Alice Oseman. Charlie Spring is a shy 15-year-old high school student going through a one-sided relationship. Nick Nelson is a 16-year-old rugby player known for his cheerful spirit. After one class of Charlie and Nick sitting together, Charlie is already hooked onto him. While Charlie is open with his sexuality, Nick is still discovering who he is. As the 2 grow closer together, they move through the ups and downs of high school and discover how love truly works.
Love Hypothesis
Love Hypothesis is a romance novel written by Ali Hazelwood. 3-year PhD student, Olive Smith doesn't believe in relationships or love. To prove her hypothesis, Olive kisses the first man she sees, her young professor Adam Carlsen. This leads to them faking a relationship and sharing a secret no one will know. After Olive spends more time with Adam, she finds herself falling in love with him. Is their experimental relationship becoming real?
Where the Crawdads Sing
Where the Crawdads Sing by Delia Owens is a 2018 coming of age book about murder, mystery, and love. This story describes 2 timelines in 2 very different stories that slowly intertwine. Kya is a young woman who had to raise herself in the marshes of North Carolina when her family leaves her at a young age. When a murder happens in the marshes of the South, there is only one person to blame, Kya Clark. After living alone her entire life, she wants to find love and when 2 young men find her ravishing in the marshes, Kya embarks on a new part of her life. Trying to navigate through her new life, the unthinkable happens;  but only one thing can be known: we are all subject to the beauty and violence nature keeps. 
View Comments (1)