Volleyball Tournament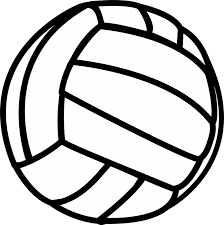 Last Saturday our Varsity volleyball team had a tournament at American Martyrs in Manhattan. There were 24 schools competing in the competition. The first game we played was against St. Monica. Their team was pretty good but, we had some good plays and we won the game. St. Bede was the team we played after and they had tall players and nice hits. The game was pretty close and but, we came through and won the game. Our third game was against St. Paul Saints and they were amazing and had good defense. Unfortunately we did not win that match, but our fellow falcons had fun. Now after those matches, we went on to play in the playoffs. We played a team that was called the Lions and they had great offence but we won that game and moved on the the Elite Eight. Next, match was against Culver City and sadly we lost and out of the tournament. Culver City had outstanding hits and blocks and we tried our best at that game. Our Falcons did an amazing job at this tournament and the most important thing is that they had fun. Stay tuned for next week's article on the cross country meet last Sunday!
Leave a Comment
About the Contributor
Noelle Chua, Contributor
Noelle Chua has been a student at St. Philip the Apostle School for 9 years and is currently a member in Student Council. She likes writing about sports,...