NFL Championship Games
The AFC and NFC championships happened last week and the winners that came out were our Los Angeles Rams and the New England Patriots. The Rams won their game really close 26-23. The Rams game went to overtime and they stopped the Saints and kicked a 57 yard field goal. The Patriots game also went to overtime and they won their game 37-31. The Patriots got the ball first and penetrated the Chiefs defense to score a touchdown. With both games there wasn't the best referring. At the Rams game there was a no-call because the Rams defensive back charged the Saints wide receiver. The Saints should've got a Pass Interference but the referees didn't call it. Some Saints fans are writing petitions to replay the game. At the Patriots and Chiefs game, the referees took away a Chief touchdown. On one, Julian Edelman the Patriots wide receiver was going receive the kick. The ball hit his thumb and the Chiefs returned it for a touchdown but the referees took that away because they said the ball went over his thumb. If the referees in both games called those the other way the Chiefs and Saints would be in the Super Bowl instead of Rams and Patriots. Once again I hope that our Los Angeles Rams win the Super Bowl. They are favored to win the game but the Patriots are a very good team. I hope that the Rams will come out and win but we're never going to know what's going to happen until after the game.
Leave a Comment
About the Writer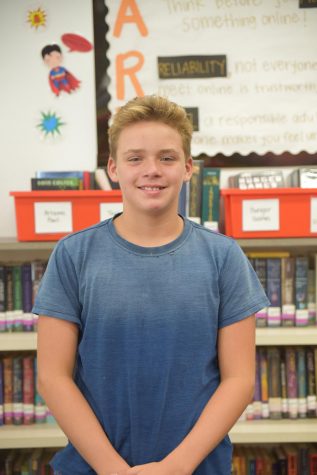 Will Crowley, Contributor
Will Crowley is in seventh grade. He plays sports such as swimming, football, and basketball. He enjoys writing about sports, video games, and movies. ...