NFL Playoffs
The NFL playoffs started last weekend and they went pretty well for my team the Los Angeles Rams. They won 30 to 22 against the Dallas Cowboys. This weekend they are playing the New Orleans Saints. The Saints won their game by 6 points against the Philadelphia Eagles. That's the NFC Conference finals. In the AFC the New England Patriots are playing the Kansas City Chiefs. The Patriots won their game against the Los Angeles Chargers 41 to 28 and the Chiefs won their game against the Indianapolis Colts 31 to 13. We will see this weekend who will be in the Super Bowl in 2 weeks. I hope the Rams will pull it out against the Saints but the Saints are a good team so I don't know. I hope the Rams and the Patriots make it to the Super Bowl so the Rams can embarrass them but you never know what's going to happen.
Leave a Comment
About the Writer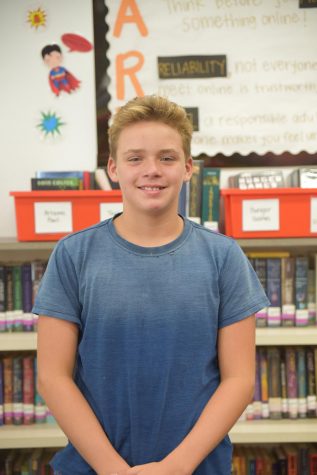 Will Crowley, Contributor
Will Crowley is in seventh grade. He plays sports such as swimming, football, and basketball. He enjoys writing about sports, video games, and movies. ...