Jt Daniels, The New USC Quarterback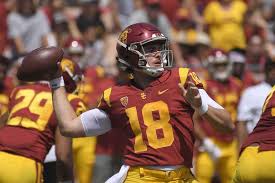 JT Daniels is one of the newest additions to the USC college football team. He is the starting quarterback that came right out of Mater Dei in Santa Ana, California. After he graduated middle school, he repeated eighth grade by being homeschooled so he can play with younger high school kids. He did that so he can be bigger, stronger, faster, and more skilled so he can start at quarterback. He and Mater Dei won a lot, and even won the championship every year he was there. Also, he won Gatorade High School Athletes award for best male athlete. He wasn't just a good football player but successful in school. He graduated his Junior year with a 4.18 GPA. His coach even found school books in his locker. His coach even said in a Sports Illustrated article, "You've got study smart kids who've got great GPAS. Then you've got football smart kids. He was both." Then he and his coach found out that he could go to USC. He said that he won't tell everyone for a while. Then he announced on his twitter account that he was going to leave Mater Dei and join USC to be a starting quarterback. Over the summer he took a lot of classes so that he can be prepared for USC's academics. JT Daniels is now doing pretty well playing for USC but his team is doing very well. They were ranked pretty high at the start of the season but now they're losing their pace. Although, this is JT Daniels's rookie year so in the future he can really be a weapon for USC.
Leave a Comment
About the Contributor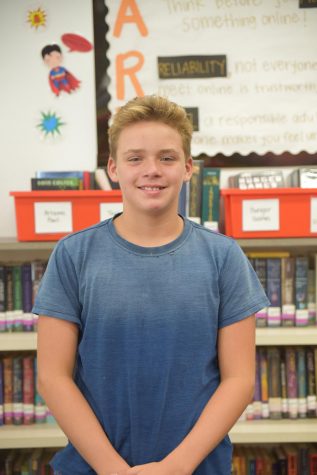 Will Crowley, Contributor
Will Crowley is in seventh grade. He plays sports such as swimming, football, and basketball. He enjoys writing about sports, video games, and movies. ...