Sophia's 8th Grade Goodbye
After 6 long years at St. Philip, it is time to say goodbye. It was my first year on Falcon's Flyer. I am so lucky and fortunate to be able to have the opportunity to write for the Falcon's Flyer. I have had a lot of fun this year. I am so sad to be leaving St. Philip. I am not going to see my friends as much as I used to. Although I am ready for a change. I feel like St. Philip has prepared me for the next four years at FSHA. Falcon's Flyer is something I didn't know I needed. I like how I am able to write about things that I am passionate about. I never realized that I liked to write. I usually write for classes and the topics are things that I am not interested in. Writing for Falcon's Flyer unlocked a skill that I never knew I had. Being able to write about topics that I actually want to write about has helped me with my writing skills. My grades have improved in essays because of how often I write. Yes, it is a lot of work to write articles every week, but it is totally worth it. If you are ever given the amazing opportunity to write for Falcon's Flyer I would definitely do it. I loved the amazing years I have had at St. Philip. One of the hardest things to do is saying goodbye. Goodbye Falcons. I will miss you all so much. 
Leave a Comment
About the Contributor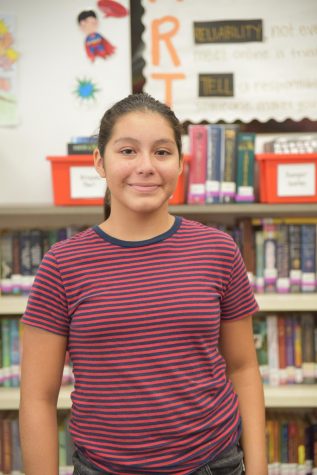 Sophia Islas, Contributor
Sophia Islas is in 8th grade. She is a competitive swimmer. Sophia has been doing Speech and Debate for 4 years. She enjoy's hanging out with friends,...